Welcome to DERRS
As recently as 2001, an area radio reading service was merely a topic of discussion by a small group of interested individuals seeking to improve the quality of life for local blind and visually impaired citizens. As previous initiatives to begin such a service had fallen on fallow ground, some measure of pessimism was evident in those early conversations. Regardless, another run at the concept was mustered and the rest, as they say, is history.
DERRS, which has been on the air since 2003, is an efficient and effective operation currently serving more than 1,000 individual listeners and listening stations 24 hours a day from its studio in the Tarrytown Center in Rocky Mount.
More than 100 volunteer directors, officers, and readers manage and staff the service, which has no paid employees. Operations are funded through the generosity of individual, civic and corporate patrons. To learn how you might be a part of radio reading in our area, refer to other sections of this web site.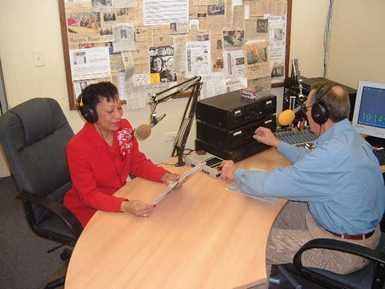 LISTEN LIVE!
Stream courtsey of ibiblio.org.
Other Ways To Listen Including
Audio Streams, Podcasts & Downloads.